Description

Boost Cognitive
Performance

Balance LumUltra's
Energy & Focus Blends

Increase Physical
Endurance

Reduce Social
Nervousness

Calm and Balanced
MAKE LUMULTRA ZEN YOUR DAILY BALANCER
Ashwagandha is one of the most important herbs in Ayurveda, a form of alternative medicine based on Indian principles of natural healing.
It has been used for over 3,000 years to relieve stress, increase energy levels and improve concentration (1Trusted Source).
Ashwagandha is an incredibly healthy medicinal herb.
It's classified as an "adaptogen," meaning that it can help your body manage stress.
Ashwagandha also provides all sorts of other benefits for your body and brain.
For example, it can lower blood sugar levels, reduce cortisol, boost brain function and help fight symptoms of anxiety and depression. †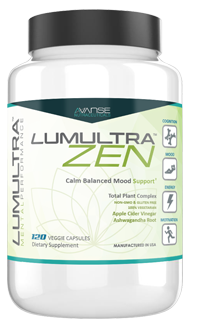 A pure earth-grown botanical formulation of the very best from Mother Nature. Zen's ingredients have long prized potency as some of the main factors that improve brain function, memory, reaction times and the ability to perform tasks, and most importantly mood and happiness.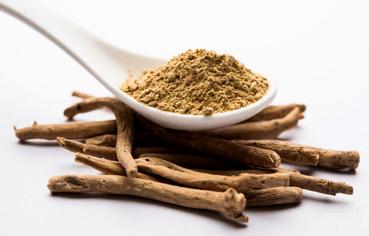 Ashwagandha Root
Ashwagandha is commonly known as "Indian Winter cherry" or "Indian Ginseng". It is one of the most important herb of Ayurveda (the traditional system of medicine in India) used for millennia as a Rasayana for its wide ranging health benefits. Rasayana is described as an herbal or metallic preparation that promotes a youthful state of physical and mental health and expands happiness. These types of remedies are given to middle-aged and elderly to increase longevity. Among the ayurvedic Rasayana herbs, Ashwagandha holds the most prominent place. It is known as "Sattvic Kapha Rasayana" Herb. Most of the Rasayana herbs are adaptogen / anti-stress agents.†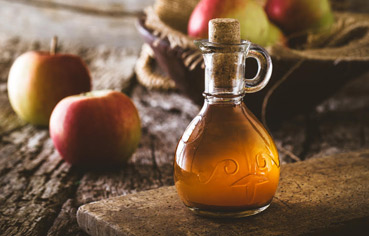 Apple Cider Vinegar
ACV offers a wide range of benefits that can boost your health, at any age! When fatigue is related to lactic acid build-up in the body as a result of intense exercise or excessive stress, ACV can restore healthy energy levels thanks to its amino acids, potassium and enzymes. Take a couple of capsules for a natural boost of energy without the harsh taste.
Since ACV is linked to lowering blood sugar and insulin, it can help with healthy weight management. Studies have even shown that vinegar increases satiety and promotes fullness, helping to reduce calorie intake to support weight loss efforts. Its acetic acid has even been shown to increase metabolism and reduce water retention.
Summary Animal studies have found that acetic acid may promote fat loss in several ways. It can reduce fat storage, increase fat burning, reduce appetite and improve blood sugar and insulin response.
Your mind will only feel as good as your body does.†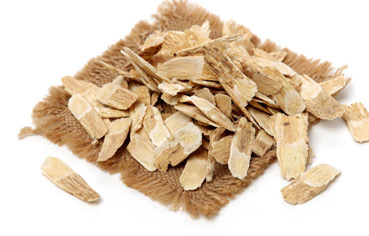 Astragalus Root
Astragalus is an herbal supplement that has been used for centuries in traditional Chinese medicine. It's purported to enhance the immune system and reduce inflammation. There are many preliminary studies on astragalus that indicate the herb may have other potential benefits, including: Improved symptoms of chronic fatigue: Some evidence shows astragalus may help improve tiredness in people with chronic fatigue syndrome when combined with other herbal supplements. Anticancer effects: In test-tube studies, astragalus has promoted apoptosis, or programmed cell death, in various types of cancer cells. †
BALANCE YOUR MIND AND BODY – ONE DAY AT A TIME…
Chances are, your life is probably out of balance. You feel "Off" and anxious for no reason sometimes.
Entrepreneurs, ambitious professionals, often struggle with routine. It's the nature of our highly driven lifestyle, in the sense that it encourages you to march ahead without time for reflection. You take on responsibilities without truly questioning your responsibilities. And worst of all, you prioritize everyone else ahead of yourself. The challenge with this sort of approach, however, is you constantly feel like you're behind and "off-balance". What's the infamous cliché? Family, friends, fitness, work, sleep — pick three.
The key to staying balanced and calm is your mindset, and finding the meticulous chemical balance in your brain and body. At last, relax and be open-minded, let Zen help you to reach the balance and calm you so longed-for in our crazy world…